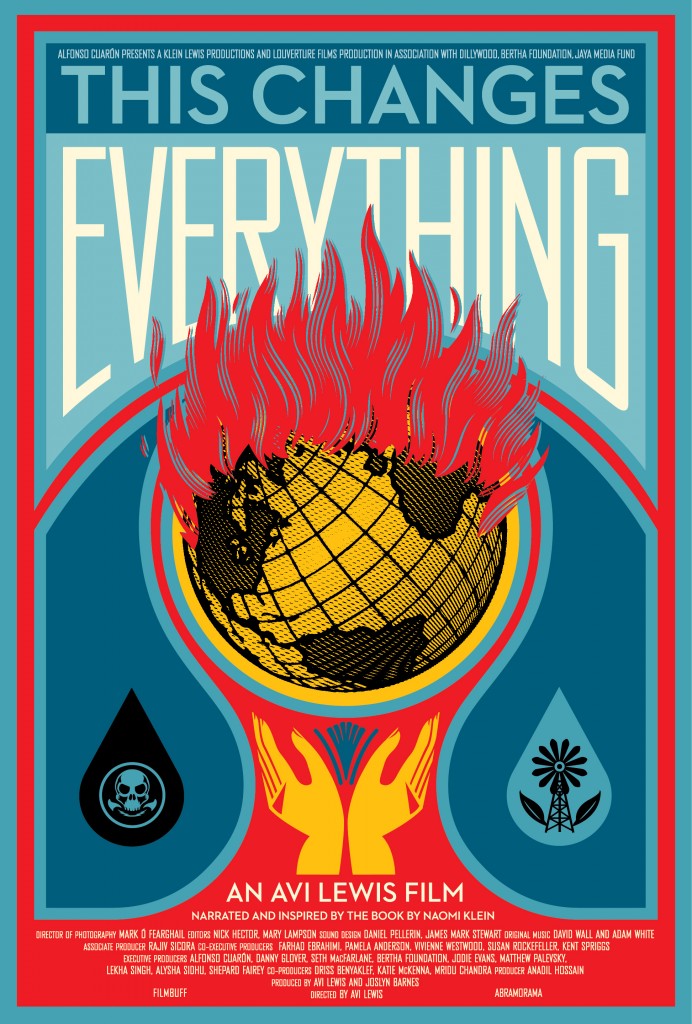 Film maker Avi Lewis brings author Naomi Klein's best-selling non-fiction book, "This Changes Everything" to the screen as a 90 minute documentary. Filmed over 211 shoot days in nine countries and five continents over four years, "This Changes Everything" attempts to re-imagine the vast challenge of climate change. Nevada County Climate Change Coalition, SYRCL's Wild & Scenic Film Festival and the Nevada Theatre Film Series present this special showing. "This Changes Everything" is being shown in more than 70 cities across the USA during the week of October 19, 2015.
"This Changes Everything" asks the question "what if global warming isn't only a crisis. What if it the best chance we are ever going to get to build a better world?" Instead of viewing climate change as a crisis, we can flip this issue and treat climate change as a catalyst, giving us permission for radical change.
A film that offers powerful insights into grassroots movements and a rare slice of hope is certainly worth seeing.
See trailer here.
"There are limits. Let's celebrate the limits because we can reinvent a different future." from the film, "This Changes Everything."
What: Special Screening
When: Tuesday, October 20, 2105 7pm
Where: Nevada Theatre, Nevada City