I suppose by looking at my blog people would think I was gone or this blog was just another momentary whim, abandoned in cyberspace, but actually, I've been very busy, and now that a few projects are done, am happy to take a moment to write.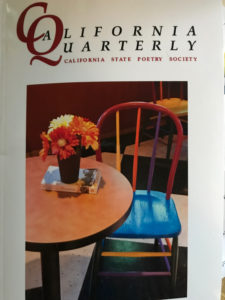 A new series of poems are emerging, inspired by my dear friends. One of these was submitted to the California State Poetry Society, and was published in the last California Quarterly issue. 'On Becoming 21st Century Women' chronicles a lifelong friendship, written as a gift to commemorate a 70th birthday.
Frustrated by the die off of 66 million trees in California, I turned my attention to protecting heritage trees in Nevada City and took the walking tree tour into a digital format. Just published this week, the hope is that through education, these heritage trees will be valued and preserved. Get this new Google Map here.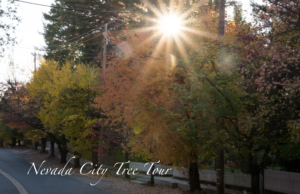 This project happened with the help of great volunteers, sponsors and community donations. Yay, team trees!
Three years ago I took my Yuba River writings and produced a chapbook as an iBook. But no one seemed to find it and I was busy working and so it has languished. At the request of an associate for a printed copy, I converted this book to print and now have released 'Swimming Into Sunsets' for sale here in Nevada County (The Bookseller, Nevada City Chamber of Commerce, Gold Creek Inn). Thanks go not only to those selling the book, but to Caleb Dardick for showing up and asking so definitively for a printed copy—the nudge I needed.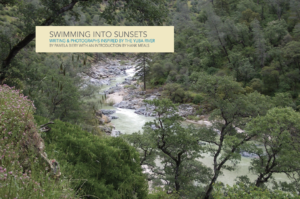 Other news is that my article on the South Yuba Citizen's League and Wild & Scenic Film Festival is slated for the December issue of Sierra Living magazine (formerly Sierra Heritage magazine). I have wanted to get something in a glossy book, in advance of the Wild & Scenic for a few years and this seems like just right match. Appreciate Roger Hicks, Caleb Dardick, Melinda Booth and Janet Cohen for taking time to provide critical insights and snippets of history that might have gone missing.
These are the 'extra projects' and writing— real work on strategy, marketing and content development continues through Thumbler.net.
If you are reading this, thanks for stopping by and be well.