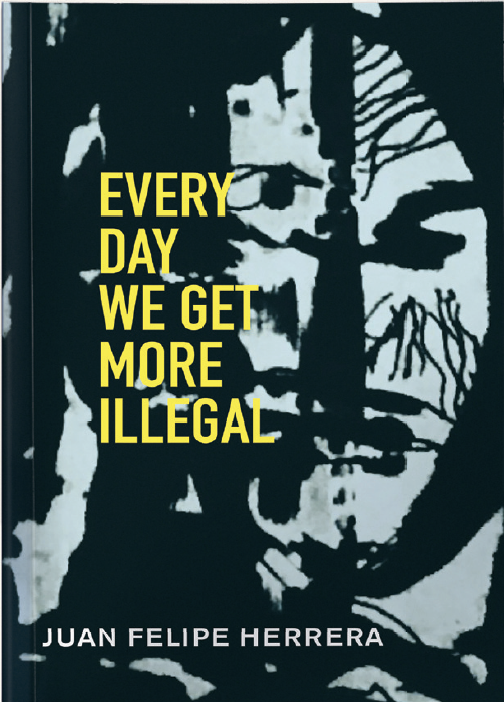 Released over the summer of 2020, Everyday We Get More Illegal highlights social issues and the growing divide between American citizens. While this book speaks specifically to the plight of immigrants, and the current US policy, it also gives a voice to anyone who feels marginalized. "Everyday" provides pivotal insights. Herrera reminds us that words are a political tool and he uses his words powerfully, hopefully, and without softening the edges of harsh realities.
Herrera's writing pedigree includes being named California's poet laureate in 2012, and the U.S. poet laureate in 2015. These accolades come in addition to numerous awards and previously published works. Everyday We Get More Illegal was highly anticipated and does not disappoint.
Whether painting a word-picture through dialogue with a young son separated from his deported father, or recognizing essential workers' constant contributions through labor—Herrera's language penetrates the reader's psyche, not brutally, but respectfully asking for reflection, consideration and remembrance. Herrera chronicles a lesser seen America that it is time to see, feel and make tangible.
Many poems in "Everyday" contain the rhythm of a conversation. The book is organized into poems collected under the common term for migrants, fireflies. In this case, Fireflies on the Road North.
Like most exceptional poetry and prose, these works may perhaps land on the reader's feelings, touching on direct experience and also, giving light to scenes often acted out in the darkness of forgetting.
Address for the Firefly #6 On the Road North:
here a river — you can stop you can bathe & rest
you can meditate on water & stones & the flow
you can note
the breath sound
of all our lives
–Juan Felipe Herrera, from Every Day We Get More Illegal
Used with permission, Copyright 2020 City Lights Books
Every Day We Get More Illegal
Juan Felipe Herrera
City Lights, $14.95 trade paper (88p)
ISBN 978-0-87286-828-1
Release date: 07/01/2020
Hear Juan Felipe Herrera read from Every Day We Get More Illegal at LitQuake 2020