Well, it's a wrap! The Wild & Scenic Film Festival has completed its 15th consecutive year, once again bringing over 100 films, film makers and activist education to Nevada County with venues spilling out all over Grass Valley and Nevada City.
For me this year was all about the quiet films that remind me of how much I love this beautiful planet and how amazing people can be when they express their love for nature, the outdoors or a very specific project they see in their backyard, documented on film. In short, some of the films shown demonstrate the best in people, and this humble writer appreciates taking a moment to recognize this….but you don't need to take my word for it, some of these films can be seen online, at other festivals, or can be checked out by SYRCL members at their office on Railroad (hey, there's a good reason to join up this month!).
Here are a few of my 2017 Wild & Scenic Favorites: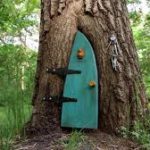 The Gnomist
I don't want to spoil this short, delightful film. Take 20  minutes to view it and then see if you can remain cynical about human nature.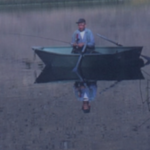 The Memory of Fish
Dick Goin left the Dust Bowl with his family and made a new home on the Elwha River on Washington's Olympic Peninsula. Dick's experience on the river and love of salmon made him an early and unlikely advocate for the largest dam removal project in American history.
Can You Dig This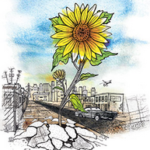 When Ron Finley started growing food on the strip of barren land outside his home in Compton, California, he had no idea what would grow roots in this stark land of LA projects. Follow four unlikely gardeners as they learn to grow and find something unexpected in their new pursuit.
Also worth a look is Finley's TED Talk here.
"When you put beauty in a place that has none, that's a game changer."