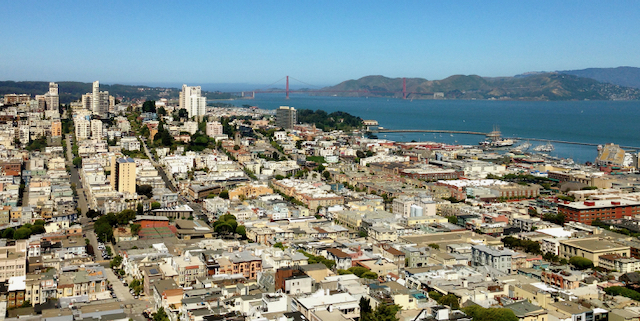 We have friends visiting from the East Coast who have never been to San Francisco. This begs the question, what would you want to share in this mythical city if you only had one day?
Of course, there are the tour book favorites, which are all so crowded that you can barely see your own feet (or so it seems at times), but what else? Where are the less known places that might not be found?
These are the questions I asked myself after some decades of mixed wandering and residency in the city by the bay.
First off, my personal choice is to NOT follow the tour books unless you love crowds and feeling like a lemming. Look for local neighborhoods, which have their own flavor. Sure, yes, there are a few exceptions and even the "offbeat sites" are well-trafficked.
Note: These are a few tips for straight-up quick sightseeing—maybe I'll write in the future about hikes, literature, neighborhoods, and art. Been there, done that? No worries, on to the next experience to sample.
Here are a few places that might get missed:
The Marina District is at the edge of the city and as such, offers great views and sea breezes, easy access to any major thoroughfare and highways, too. Let's start there.
Walk across the Golden Gate Bridge
Why not? You can catch a cab back on the other side. The view in the middle is remarkable and totally free.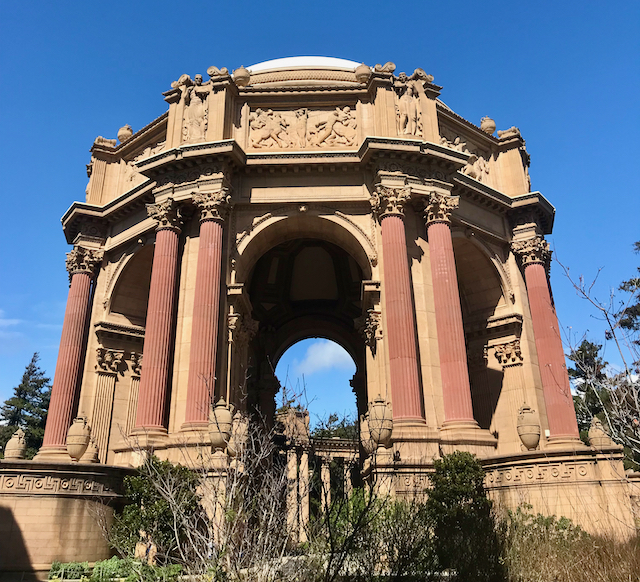 Palace of the Fine Arts Garden
This one-time site of the World's Fair is still a wonderful spot to enjoy swans, bougainvillea, and local color.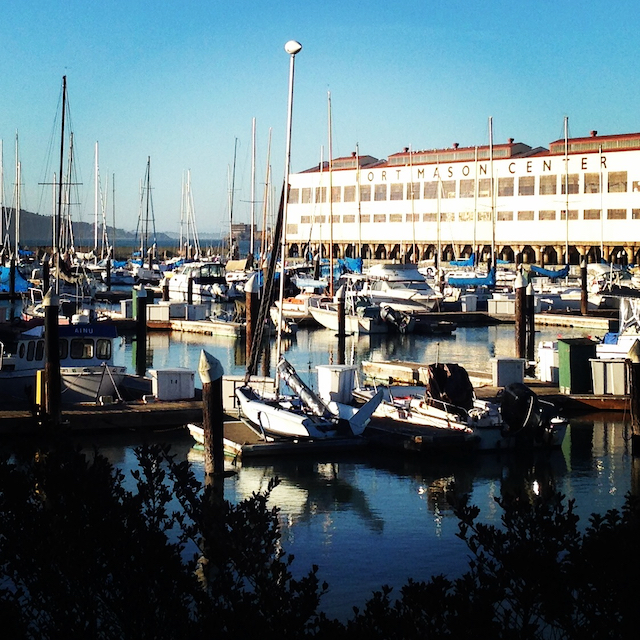 Marina Green
Take a stroll on the Marina Green. Drop by Fort Mason and check out the daily menu at Green's or see if the Long Now Foundation's Interval Cafe might be open.

Golden Gate Park & Japanese Tea Garden
Spectacular and huge, there is more to do than would fit in a single day, so why not choose the extremely picturesque Japanese Tea Garden and then whatever suits your eye and timing. You can see the exterior of the DeYoung Museum, the California Academy of Sciences, and the Conservatory of Flowers.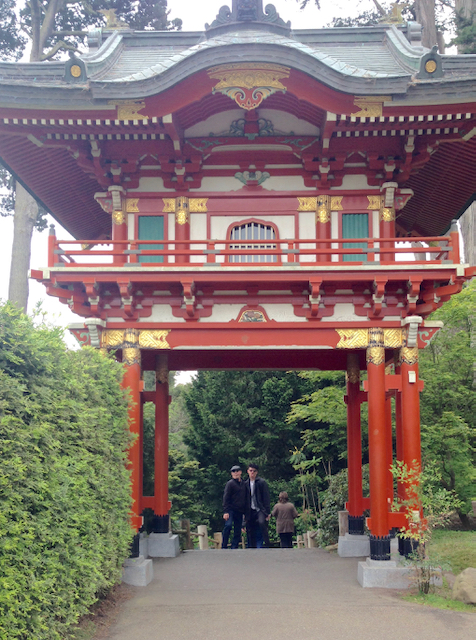 Pied Piper by Maxfield Parish at Sheraton Palace
I love that for the price of a beverage, you can hang out with a playful mural by Mayfield Parish.

And then there's North Beach…
Fill in some history with culture by dropping by City Lights Bookstore and then making your way down the street to Cafe Zoetrope where you can perhaps try meatballs made from Francis Ford Coppola's mother's recipe. Too bad if you are on a non-dairy diet because the tiramisu is divine.
The building itself has a fantastic history, and Coppola provides access to Zoetrope All-Story by way of a printing machine near the bar (need to confirm—may not still be there).
Coit Tower
Coit Tower can be seen from many vantage points and it is arguably worth doing the many stairs to just stand there once, but the real reward is the murals done as WPA projects.
To SoMa & Surrounds
See what's up at The Yerba Buena Center for the Arts Gardens. Make sure to check out the fountain dedicated to Martin Luther King.
If you still have a little time left, put your feet up and take in the view with a pricey beverage in hand, at the rooftop bar at the Proper Hotel, Charmaine's. This is new to me and let me know what you think.
PS—I avoid Ghiradelli, Union Square, Pier 39, and Fisherman's Wharf—so many other delights that are less populated, not to say these spots don't have their own wonders if time allows.
Any favorites to add? What would you want to share? Drop me a note at pamela@pamelab.com