The Wild & Scenic Film Festival is the largest environmental film festival in North America. Apart from its distinguished record of showing over 100 films for thirteen years running, the story behind the Wild & Scenic On Tour is about a corporate giving program that is as tightly woven as a Maidu willow basket.
Early on, Patagonia developed a sponsorship with the Wild & Scenic Film Festival to support taking the selected films on tour. One way that manifested is through a grant program; environmental non-profits apply for a grant to reduce the cost of hosting a screening. Approved grantees receive a grant to offset fees, allowing them to establish their signature event over time and use proceeds from screening the films to fund their organization.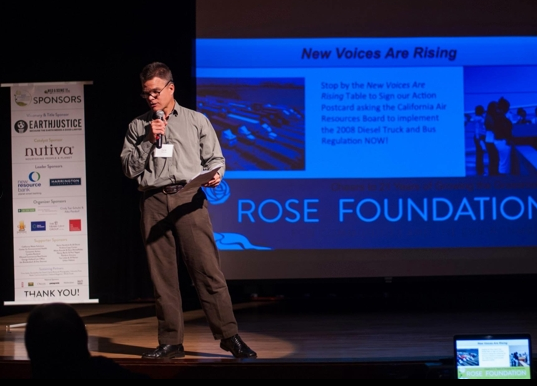 This does several things all at once: more people see these inspiring, independent outdoor films; community groups have a means to raise funds (often for environmental projects); and the Wild & Scenic gains a stream of funding to support their founding organization, the South Yuba River Citizens League. Think about this for a moment. Patagonia and sponsors are engaged at an organizational level in triple bottom line practices—this demonstrates their commitment in what they sponsor and how they sponsor events. Giving through holistic, unified planning provides more than interesting entertainment for their customers, avid outdoors enthusiasts: it returns increased awareness and conservation for wild places.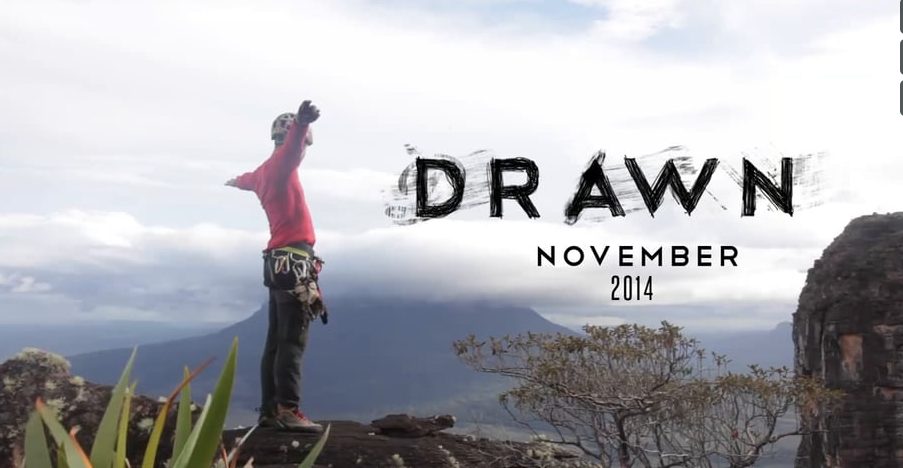 The Wild & Scenic Film Festival educates, inspires and brings activism into a common language through film and then gives back to its founding organization, South Yuba Citizen's League—this model represents a level of change that is embedded in cultural context, not a superficial action.
Wild & Scenic On Tour visited over 120 destinations last year and will reach even more audiences in 2015. This year's films include inspiring personal projects, outrageous adventures and pristine corners of the world rarely seen. Each film has a story of how and why it was made. These lovingly crafted, sometimes incredibly daring, works of cinematic story telling provide a cure for apathy and disillusionment. They are often from first person perspectives and represent months and even years of work. Each film represents someone's passion.
The 2015 Wild & Scenic Film Festival took me from a family's choice to live off-grid in the Yukon wilderness to some of the boldest snowboarding imaginable in the Himalayas. In between, were short films that spoke to water resources, permaculture planning and Edward Abbey's remarkable legacy. They tell tales of hope, tragedy, environmental redemption and the remarkable resilience of both Earth and the human spirit.
When I glance at the list of films included last year in Wild & Scenic On Tour, I see a richness and vision that somehow permeates this singularly unique festival. I feel the pull of first-person stories, told sometimes from a distinctive slant, sometimes objectively—but always with great care and love, not only for the outdoors, but also humans' place and part in this landscape.
From high adventure to a California farming town's fight for safe drinking water, Wild & Scenic is front and center with issues that are happening all around us. Beyond the films, is an invitation to expand corporate social responsibility in a meaningful way—building engaged enthusiasts at a grassroots level.
Here is a sampling of 2015 touring films:
Rev. Lindi Ramsden, Ian Slattery (2014, 39 min)
In the wealthiest state in the nation, how can so many lack access to safe, affordable water for basic human needs? Thirsty for Justice shares powerful stories of those who suffer and of the inspiring local movement which, against all odds, made the human right to water the law of the land in California. This film demonstrates the will of people to work together to come together for basic human right—safe water.
A Line in the Sand
Justin Clifton, Chris Cresci (2014, 2 min)
Edward Abbey's words have always been deliberately provocative – especially when said in defense of the desert landscape he loved so much. The words in this film are a mash-up of quotes from speeches to articles, to interviews and books. Abbey may well be one of America's most memorable environmental activists.
Sasha Motivala, Ryan Mayo, Todd Jones, Steve Jones, Gregg Epstein (2014, 15 min)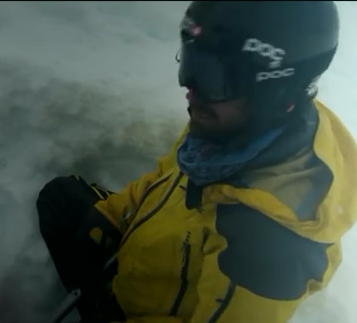 Renowned snowboarder, Jeremy Jones, teams up with Clif Bar and Adventurers and Scientists for Conservation to study glacial fresh water reserves across the globe. Get the facts with Dr. Natalie Kehrwald and ride with Jeremy Jones as he collects ice samples from the high peaks of the Himalaya, on a mission to protect the places where we play. Ice core samples provide unique carbon dating that gives special meaning to a bold adventure.
See a full list of 2015 Wild & Scenic On Tour Films here.
Learn how to enter your film for 2016 Wild & Scenic Film Festival here.
Wild & Scenic On Tour has over 140 locations scheduled so far. Tour destinations are posted 4-6 weeks prior to screening. Want to know if a town near you is screening films or how to book Wild & Scenic Film Festival? Visit www.wildandscenicfilmfestival.org.
Each year in America, millions are spent on big box-office films. Some are documentaries or independent films, but by far and away most express the messages that are commercially acceptable and as well worn as my hiking boots. This year, take a moment for a cinematographic adventure and look a filmmaker straight in the eye and learn what's real to them.
Full details at www.wildandscenicfilmfestival.org.
About the Author
Pamela Biery is a California based freelance writer and communications consultant. Writing has been published by Sierra magazine (the Sierra Club), Orion blog, Crosscut and Sacramento News & Review. Her digital chapbook, Yuba Poems is available on iBooks. An unillustrated edition is available on Kindle at Amazon.