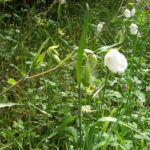 There are so many reasons to write and each writer seems to have a handful that they return to. For me, much of writing is about capturing the moment—sights, scents, emotions and thoughts.
I like Mary Oliver's short directive, which could be for writing as well as living:
Instructions for living a life.
Pay attention.
Be astonished.
Tell about it.
This last week I found a scrap of writing from some years back and was reminded not only of the experience, but why I write.
My Summer with Edward
Began June 2009, completed by accident September 2018
I read out loud to Olivia in hushed tones from Edward Abbey, so as not to wake Ernie, asleep in the next room. We stood, leaning against the wall on cool white tile in the Albuquerque Hyatt bathroom late at night. I crouched and read aloud the opening of Edward Abbey's Desert Solitaire:
The wind will not stop. Gusts of sand swirl before me, stinging my face. But there is still too much to see and marvel at, the world very much alive in the bright light and wind, exultant with the fever of spring, the delight of the morning. Strolling on, it seems to me that the strangeness and wonder of existence are emphasized here, in the desert, by the comparative sparsity of the flora and fauna: life not crowded upon life as in other places but scattered abroad in sparseness and simplicity, with a generous gift of space for each herb and bush and tree, each stem of grass, so that the living organism stands out bold and brave and vivid against the lifeless sand and barren rock. The extreme individuation of desert life forms. Love flowers best in openness.
This quote seemed as if it was written to describe our day, walking through intense stillness, taking in petroglyphs among sage and tumbleweed. The grey quiet of what seemed a barren land came to life in surreal plant shapes and patches of brilliant color as our eyes adapted to the desert's subtle grey tones. It was June, and a rain two days before our arrival had brought out a spectacular display of cactus flowers. For me it was the beginning of a summer with Edward Abbey's Desert Solitaire in my daypack, sallying forth to the south and west, to rivers and mountains. Words, reflections, page corners damp from the verdescent Yuba River, worn from the edges of Granite Chief boulders, used as temporary reading tables; this book covered the miles with me, changed me, opened my heart wider to the blue skies.
I'm not sure how I lived so long with ever finding Edward Abbey, whose sensibility of the outdoors so suits my own spirit. A great lover of freedom, a questioning anti-government, somewhat misanthropic fellow and a writer of keen ability; Abbey proved a fine trail mate thoroughly able to inhabit whatever rock I perched on while reading an essay.
The first time I encountered Abbey was in Outside magazine's collection of essays. His piece The Last Porkchop remains in my mind as the most eloquent expression of what is at stake in America's wilds and the forces that are taunting the wild into oblivion.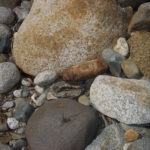 I realize today, I must re-read this essay, as we are much further down a dark road than in years past.
Still, it always good to be outdoors, to seek the wild and to remember dear friends and Edward Abbey.